Greenwich Loft Conversion & Rear Extension (click on drawing to enlarge)
This two storey dwelling under went a floor space transformation with the addition of a loft conversion and rear extension. The client decided to construct the loft conversion first, which allowed him to retain the planning permission gained for the rear extension, for a future date.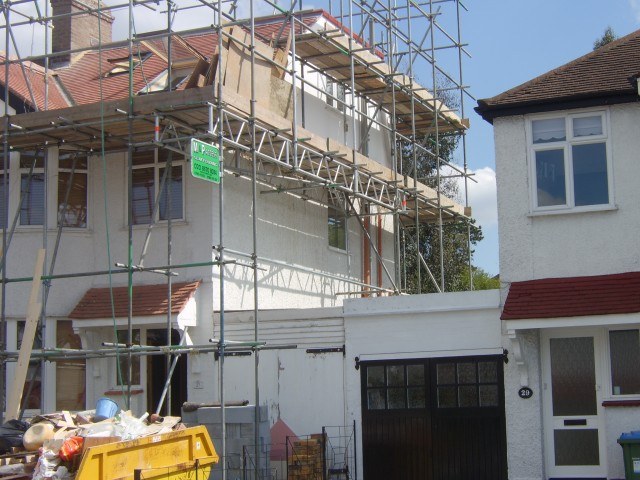 Front & Side Elevation
Scaffold access for loft conversion. Velux windows to front elevation.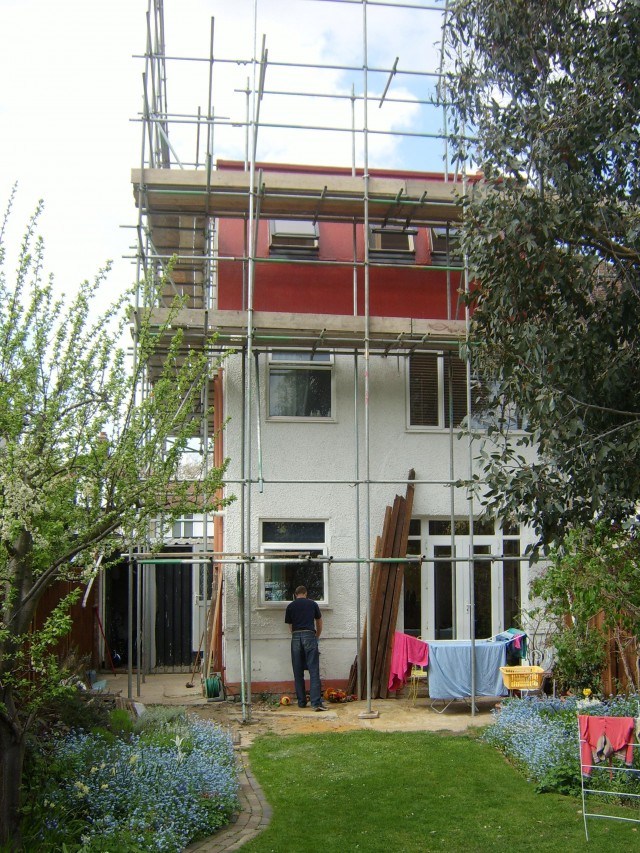 Rear Dormer to Roof
Rear dormer with contemporary clad finish.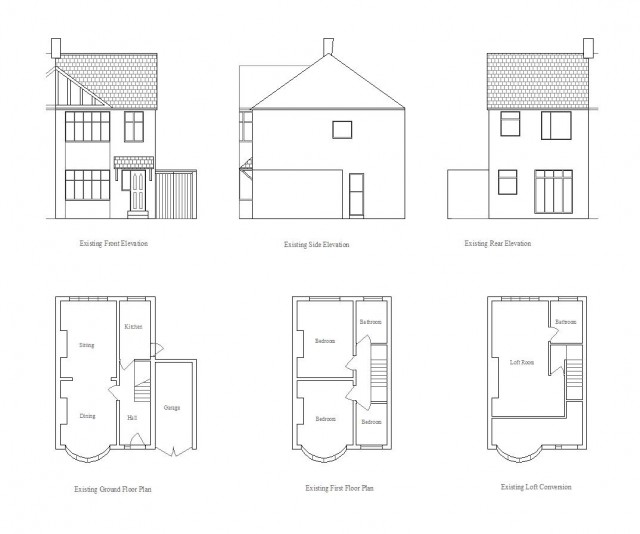 Existing Plans & Elevations
Existing two story dwelling.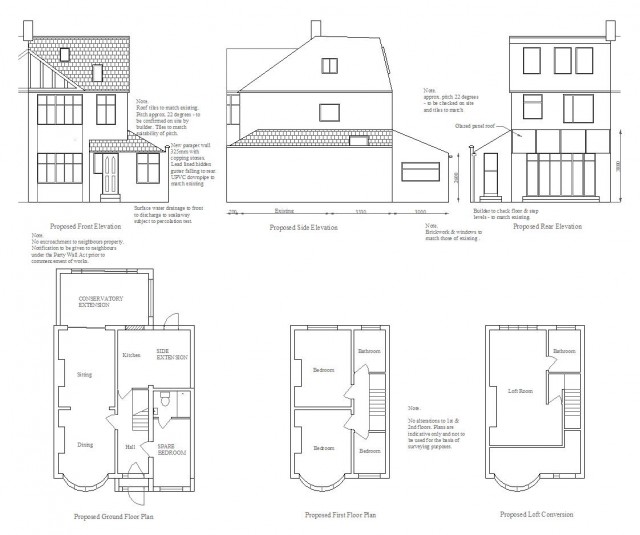 Proposed Plans & Elevations
Plans showing new loft conversion and single story rear extension.